Today marks the United Nations' (UN) International Day for Migrants. An important date for many reasons among them, to remind us of the many contributions immigrants make to the United States, the fight against discrimination towards migrants or "illegals", and the right for every human being to seek asylum. The past four years of the Trump administration combined with the COVID-19 pandemic, have only exacerbated the hardships that migrants face on a daily basis. Thus, protecting migrants in crisis has become more relevant than ever. At the heart of the migration issue, is the need to bring awareness of the link between migration and development. Improving economical and social conditions in developing countries is the key to protecting migrants around the world. In addition to promoting and protecting migrant rights once they reach their destination.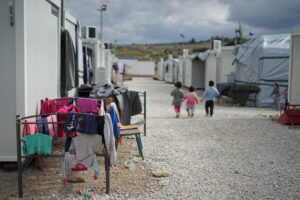 While many people migrate out of choice, the majority migrate out of necessity. Conflict, poverty, natural disaster, disease, famine, and so on, are at the heart of why migrants risk their lives crossing borders and oceans for safety and economic opportunity. This year's theme, "reimagining mobility," explains how the COVID-19 pandemic has made it clear that the regular paths for migration aren't working anymore. Migrants have been disproportionately affected by the pandemic through job-losses and mobility restrictions in their home country. As a result, the risk of exploitation and trafficking is high.
Migrants are people in need of security and a permanent home. It is the duty of the global community to make migration safe, dignified, and equitable so that one day, migration can be a choice for all, not a necessity for many.