Effective March 9, 2021, the I-944 (Declaration of Self Sufficiency) is gone for all adjustment of status (I-485) applications, retroactively and moving forward! The 2019 Public Charge Rule implemented during the Trump administration is gone too, so you will not need to provide any Public Charge-related information on forms I-129 or I-539 for change of status or extension of status. USCIS will go back to the 1999 Interim Field Guidance that was in place before. In other words, we will go back to what was required prior to February 24, 2020.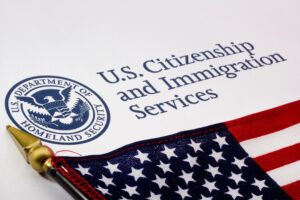 The best news is that this change pertains not only to the applications filed on or after March 9, 2021, but also to all applications filed since February 24, 2020 that are adjudicated on or after March 9, 2021. If you submitted any information or documentation in connection with the I-944 or the Public Charge Rule, that information will not be considered at all. If you have pending Requests for Evidence (RFEs) or Notices of Intent to Deny (NOIDs) based on issues related to the I-944 form or the Public Charge Rule, and the responses are due on or after March 9, 2021 (including the Covid-19 extension), you can ignore them. However, if you got an RFE or NOID requesting other information or documentation besides those related to the I-944 or the Public Charge, you still need to respond timely and address these separate aspects.
USCIS will issue additional guidance regarding the use of affected forms. In the meantime, USCIS will not reject any Form I-485 based on the inclusion or exclusion of Form I-944, and will not reject Form I-129, Form I-129CW, Form I-539, or Form I-539A based on whether the public benefits questions (Form I-129 (Part 6), Form I-129CW (Part 6), Form I-539 (Part 5), and Form I-539A (Part 3)) have been completed or left blank.
This information and more is available on USCIS's website. The last update is from March 10, 2021.