Once in a blue moon, an exceptionally unconscionable judicial decision compels us to take further action and seek out a different method not necessarily to achieve justice, but to bring awareness in order to prevent further injustice.
Such a situation occurred this past week when George Mann and Maris Liss, Head of Appeals, filed a complaint with the Office of the United Nations High Commissioner for Human Rights (OHCHR) asking for an inquiry whether the United States violated the United Nations Convention Against Torture (CAT). The complaint was done on behalf of a deceased client, who, as was reported in the San Francisco Chronical earlier this year, was severely tortured in his native Guatemala. After arriving in the US, our client filed an unsuccessful asylum claim which was also denied by the Board of Immigration Appeals. At the start of his Ninth Circuit Appeal, the client was denied a stay of removal and deported back to Guatemala.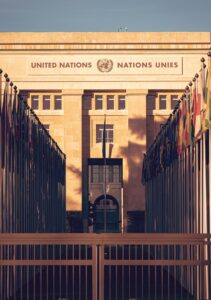 Ultimately, he prevailed at the Ninth Circuit Court of Appeals. It was a pyrrhic victory, because he died in Guatemala under suspicious circumstances a few days prior to winning his case in the Ninth Circuit Court of Appeals. As part of prevailing at the Ninth Circuit Court of Appeals, the court ordered the Department of Justice (DOJ) to locate the client and facilitate his return to the United States. Sadly, it was too late.
We hope that the complaint sheds light on treatment of victims of torture in the U.S. immigration system and will compel the UN Convention Against Torture tribunal to "admonish the United States not to deport persons who have pending appeals on torture claims, especially people like our client who credibly suffered serious past torture" as well as to "investigate if there was a CAT violation."