A recent
New York Times article
described the precarious financial situation U.S. Citizenship and Immigration Services (USCIS) finds itself in following three of Trump administration leadership and now, the Covid-19 pandemic. Here are some of my main takeaways: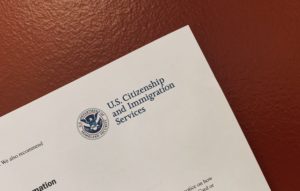 In 2016, USCIS had 15,828 Employees. Three years later, USCIS Had grown to 18,866 employees a 19% increase under the Trump administration.
During the same three year period, the number of applications handled by USCIS have decreased.
Historically, 97% of USCIS' $4.8 Billion budget came from fees paid by applicants.
USCIS is now asking for $1.2 Billion from Congress to keep going.
The number of requests for evidence (RFE), notices of intent to deny (NOID), and denials have increased.
Interviews are now mandated for many employment and family based applications which were adjudicated without such interviews in the past. Additional staff and money has been allocated to fraud detection, and all renewals of H-1B and other visa categories are now scrutinized the same way as initial applications. A a result, adjudications are delayed. Also new public charge requirements along with increased scrutiny make the adjudication process more complicated.
USCIS now wants to charge an additionally 10% surcharge on its fees. Additionally, USCIS requested fee increases including, for the first time charging fees for asylum applications. On N-400 applications, USCIS seeks to increase the fee to $1170 from the current $725. For DACA renewals, to $765 from $495.
Doug Rand, an immigration policy official under president Obama stated, "This administration has made every single application much more expensive and time-consuming to adjudicate."
The number of legal immigrants admitted to the United States fell from 1,183,505 in fiscal year 2016 to 1,096,611 in
fiscal year 2018, a drop of 86,894 or 7.3%. Overall, the Immediate Relatives of U.S. Citizens fell from 566,706 in fiscal year 2016 to 478,961 in fiscal year 2018.