Will Collecting Unemployment Benefits Negatively Impact Green Card Applicants?
Short Answer: No.
With this unprecedented COVID-19 pandemic plaguing the world, many immigrants are faced with tough financial decisions. Millions of people across the country are left without jobs or with little to no sources of income, forcing them to consider applying for assistance from the government. However, many immigrants are especially concerned with this situation due to fears that collecting government benefits will negatively impact their ability to adjust their status to lawful permanent residence. That is, when applying for a green card, one requirement is to show that the applicant is "not likely to become a public charge." A public charge finding is an inadmissibility, which prohibits applicants from obtaining a green card. USCIS places the burden on applicants to prove that they have sufficient finances and are not likely to rely on government funding or resources to stay afloat in the future.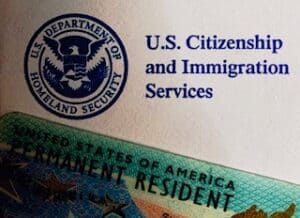 Fortunately, unemployment benefits are not listed on the government's website as benefits that will likely make the applicant a public charge. This means that those individuals who qualify for these benefits can apply for them without risking a public charge finding. To learn more about unemployment benefits, click here.
However, those applying to become legal permanent residents are advised to refrain from applying for other public benefits, like medicaid and food stamps, if possible. While necessary emergency medical treatment will not result in a public charge finding, elective medical services, food stamps, and other forms of government assistance may negatively impact green card applications. As such, we advise all potential applicants to tread carefully, and consult with an immigration attorney if these special circumstances arise.