It's well known that the Hispanic community in the US is growing steadily. Beyond that, however, lie an array of interesting statistical facts about Latino Americans.
On May 12, the Pew Research Center released a fascinating report, "Statistical Portrait of Hispanics in the United States, 1980 – 2013." The document contains a great deal of information many Americans may find surprising.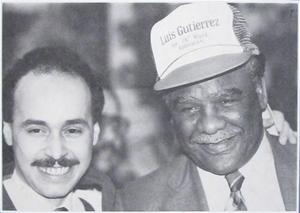 The report states that in 2013, the total Hispanic population in the U.S. totaled some 54 million, a significant nine fold increase from 6.3 million in 1960. Today Hispanics account for 17.1% of the U.S. population. Increased immigration is normally thought to be the reason behind these numbers, but the report also states that the percent of foreign born Hispanics has declined over the past decade, from 40.1% in 200 to 35.2% in 2013. During the 1990s, immigration accounted for most of the growth in the Hispanic population—8.1 million emigrated to the U.S. vs. 7 million native births. From 2000 to 2010 however, this trend reversed, amounting 6.5 million immigrants and 9.6 million U.S. births. Thus, we can see that the Hispanic community has become more firmly ensconced in the United States, achieving a milestone that most Euro Americans passed decades ago. Data from more recent years show this trend widening even further.
Debunking a popular stereotype, the Pew data reports that proficiency in English is increasing in the Hispanic community. In 2013, 67.8% of all Hispanics reported that they "speak only English at home or speak English 'pretty well'"—an increase from only 59% in 1980. Among American born Hispanics, the figure rose to 89.1%, up from 72% in 1980.
Today, many anti-immigrant groups justify their positions by appealing to negative stereotypes regarding Hispanics. The information in the Pew report however, is actually very liberating. It demonstrates the path to integration being followed by the Hispanic community—a path similar to that trod by the newcomers of yesteryear.