The short answer is maybe. It depends on where you live. Some states and cities have made it illegal for a landlord to evict you during the COVID-19 pandemic, or for a certain period of time, even if you cannot pay your rent. The CARES Act puts a 120-\day moratorium in place on some evictions nationally for tenants in properties that are part of government programs or that have a federally-backed mortgage loan. You might need to prove that the loss of income is due to COVID-19.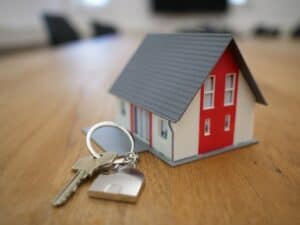 The following states have state-wide orders disallowing evictions:
Arizona
California
Delaware
Hawaii
Illinois
Indiana
Iowa
Kansas
Kentucky
Louisiana
Maryland
Massachusetts
Michigan
New Hampshire
New Jersey
New York
North Carolina
Pennsylvania
Rhode Island
South Carolina
Tennessee
Virginia
Washington
District of Columbia
and Wisconsin
Many cities in these states and others have also enacted similar laws.
Please note that when this crisis has ended, you may need to pay rent for the months you missed and/or late fees.