Yesterday, the Supreme Court decided the case 
Niz-Chavez v. Garland
. This decision will pave the way for thousands of noncitizens to apply for new relief based on hardship to a US citizen, legal permanent resident, close relatives, as well as allow many to reopen their removal orders.
Niz-Chavez  is a sequel to the Supreme Court's decision in 2018's Pereira v. Sessions. Both cases involve a federal law governing the deportation of immigrants who live in the United States without authorization. The law lets executive branch officials cancel the removal of these immigrants if, among other things, they've resided in the country for 10 years. But there's a catch: If the government sends them "a notice to appear" at a removal proceeding, it stops the clock, for legal purposes, on their time living in the country. So, for instance, if an immigrant gets a removal notice after living in the U.S. for 9 years and 11 months, they can't cancel their deportation even after they cross the 10-year threshold.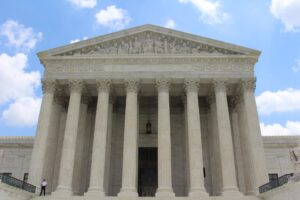 In thousands of cases the government filed defective notices and supplemented the missing information later. The Supreme Court decided that the government cannot cut corners, so aliens that have accrued 10 years of presence in the US, even after the government filed a defective notice to appear, are eligible to file for relief now, even if their proceedings commenced before they had 10 years of presence in the US.  For many years, the government has been routinely filing defective notices and getting away with it.
It is important to contact our office immediately to discuss whether new relief is available for you if you have been in the US 10 years or more.  You may also be able to reopen a case based on this new decision, but you must act within 90 days, so please make an appointment immediately if you have a removal order.