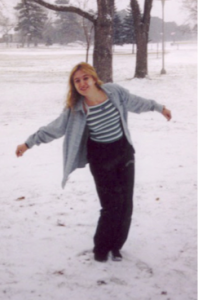 I came to the US on February 24th, 2000. I was 19. I flew from Albania to Italy, then New York, then Detroit. It was the saddest trip I have taken so far in my life, and I cried through most of it. I was bundled up in many layers because all I had heard of Detroit at that point was that it was very cold. Little did I know that the airports and planes were actually quite warm, so I was very uncomfortable during the trip. I wanted to come to the U.S. more than anything, but the journey was emotional.
The first few months were also sad because I missed my family a lot. Even though I started to learn English when I was ten years old, I felt like a fish out of water. I was too timid and too afraid to speak to people. I actually think some moments at the airport (before leaving Albania) were erased from my memory, probably due to all the stress. A woman approached me in Detroit a few months later saying we had met at the airport, but I had no clue who she was until she reminded me.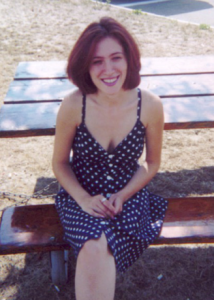 I came to the U.S. as a student on an F1 visa and then later on became an immigrant, when I married my husband.
It's hard to say where I would be if not in the U.S. Probably Albania, but I am very happy with my decision, and content in the U.S.