According to the Washington Post, U.S. Customs and Border Protection used emergency funding meant for migrant families and children to pay for dirt bikes, canine supplies, computer equipment and other enforcement related-expenditures, according to a report published Thursday by the U.S. Government Accountability Office.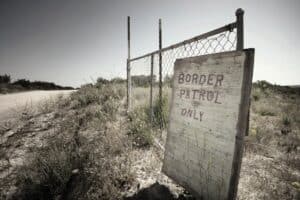 Congress last June approved a $4.6 billion emergency funding bill to cope with an unprecedented influx of Central American families and children at the U.S.-Mexico border that left U.S. agents overwhelmed and detention cells dangerously crowded.
The supplemental bill included a line item for about $112 million in "consumables and medical care," but CBP used some of the money to pay for enforcement-related hardware and expenses that were not authorized, according to the GAO, the federal government's leading oversight agency.