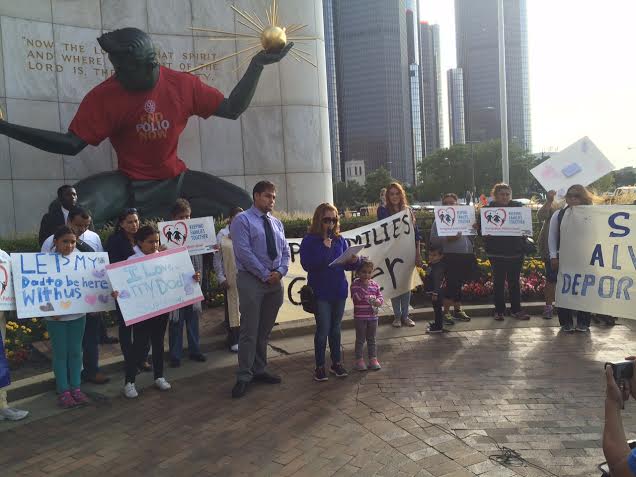 President Obama received some good news last week from the U.S. Supreme Court with regards to his November 2014 executive action on immigration. The Court rejected Texas's request for a 30-day extension to file its opening brief against the President's deferred-deportation program, which essentially raises the likelihood that the justices will hear the case in the Spring of 2016 and decide it by the end of June (before Obama's term as president expires).
Obama's executive action on immigration reform unveiled the Deferred Action for Parents of Americans and Lawful Permanent Residents (DAPA), which aims to protect undocumented immigrant parents from the threat of deportation. Executive action also expanded Deferred Action for Childhood Arrivals (DACA) which does the same with undocumented students who came to the U.S. as children. Texas and 25 other states sued the Obama administration and sought to block both programs, claiming that the President had exceeded his constitutional authority.
Why is the denial important? Well, for starters it keeps immigration reform on track for possible consideration, giving the deferred-deportation program more of a chance to actually come into fruition. This of course does not ensure a victory, but it does keep the ball rolling on reform that has been in limbo, along with the lives of 5 million undocumented immigrants, for over a year.
But despite the promising news, Immigration and Customs Enforcement (ICE) is still adamant to deport low-priority individuals that could be DAPA eligible. Local ICE field offices are in charge of denying or accepting applications for stay of removal to immigrants and effectively issuing deportations.
The Department of Homeland Security (DHS) has set out a clear priority plan for the detention and deportation of undocumented immigrants. There are three levels in DHS's  Priority and Enforcement Program (PEP): The removal of Priority 1 individuals – people who are deemed a threat to national security or border security – are prioritized for removal. Priority 2 is the second highest priority for deportation, while Priority 3 is the lowest and includes people with immigration violations but no criminal record. People in all three categories will be priorities for deportation unless they qualify for asylum or another form of relief or unless, there are compelling and exceptional factors that indicate the person is not a threat to public safety or national security.
The DHS priorities are supposed to dictate the actions of local ICE Field Offices, but ICE agents have a lot of room to make decisions for themselves. In Michigan, we are experiencing this issue first hand with the ICE Field Office in Detroit. They have been denying applications for stays of removal to Priority 3 immigrants while it appears that most other ICE offices around the country are not pursuing Priority 3 deportations, pursuant to the DHS directive.
One of our clients, Ever Cornejo-Herrera – a Priority 3 individual from El Salvador – has been detained since April 2015. We have been trying to stop his deportation for the better half of the year, but his asylum and stay of removal applications were both denied, as was the appeal and the application to reopen the case. He has a clean criminal record and is a loving father to U.S. citizen children; deporting him would be breaking apart a hard working American family that poses no risk to public safety.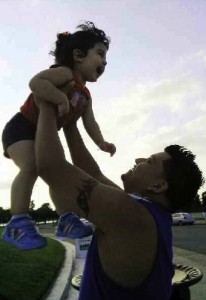 The Detroit ICE office is also acting in defiance of the President's orders regarding DAPA eligible candidates, at least in spirit. Since the President's announcement, DHS policy has been to grant administrative closure of removal cases for those that are DAPA eligible in order to prevent them from losing their right to DAPA. Since removal for these individuals would only be a result of DAPA's delay in the courts, administrative closures would prevent the deportation of these would-be qualifiers.
Ever Cornejo-Herrera was not able to have his case administratively closed in time before a removal order became final, and now ICE is using this fact to try to deport him. This is both unfair and a violation, in spirit, of the President's interim policy while his Executive Order is under review by the Supreme Court. It looks like the Supreme Court will issue its decision in June, and since the vast majority of legal scholars in the country believe that the President has acted lawfully, people in Ever's position will be able to lawfully apply for DAPA eventually.
This essentially means that no one in Ever's position should be deported in the meantime. We at George P. Mann and Associates believe that Ever's deportation would amount to a rogue action by local ICE agents. DHS must issue clear orders to ICE Detroit, and any other ICE offices, which try to deport Priority 3, DAPA eligible people. Rebecca Adducci, the Detroit ICE field director, needs to stop pursuing Priority 3 deportations, including Ever Cornejo-Herrera, as she is not following directives from DHS Secretary Jeh Johnson. We are also calling on Jeh Johnson himself to issue more detailed directives to all local ICE field offices to stop this unlawful and ill-spirited pattern of pursuing the deportation of Priority level 3 cases until the Supreme Court makes a decision on the DAPA lawsuit.
Read more about Ever Cornejo-Herrera and find out how you can help here.