GPM is in The Guardian! Read our opinion piece here!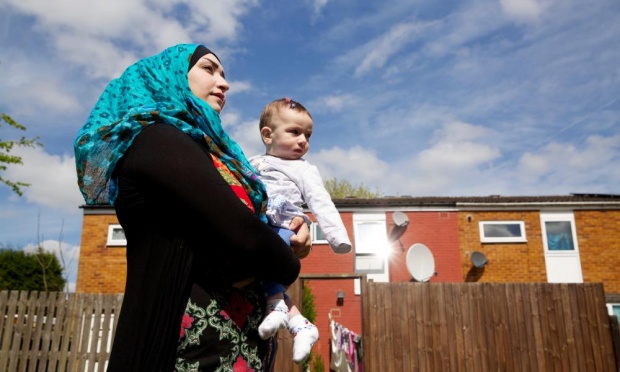 Can the devastating consequences of an international refugee crisis help revitalize the bruised economies of American cities? It could, but it won't, not while the United States remains overburdened with a miles-long asylum backlog and an insufficient temporary relief system. Four million Syrians have been displaced by the country's ongoing conflict, yet only 525 people were granted asylum in the U.S. in 2014.
The U.S. is shielded by oceans from an overflow of refugees, but this stroke of geographic luck does not mean we are free from responsibility. We must confront humanitarian dilemmas as they appear on our doorstep and assist in the greater migration crisis. An added incentive, – by sticking to our moral obligations – under-populated American communities could gain global talent. But before any U.S. city can benefit, the current system for those fleeing war needs to be greatly reformed.
For Syrians seeking a better life here on American soil, the options are few: Asylum is time-consuming with many legal hurdles; or for more immediate relief, some Syrians are also eligible for Temporary Protected Status (TPS) – a provisional fix with little chance of family reunification or immigration opportunities.
The Syrians already in the greater-Detroit area tend to be educated and likely to cultivate an entrepreneurial spirit the city so desperately needs. This is because only those, who can obtain visitor or student visas or have family already in the U.S., are able to make the long journey – they constitute a small minority. The other millions fleeing the war-torn country join fellow refugees in overburdened camps in Lebanon, Jordan, and Turkey, or end up boarding rickety boats headed for Europe, often illegally managed by smugglers taking financial advantage of the desperate situation.
Detroit needs people that are committed to staying in the city and making long-term contributions and Syrians are likely to feel more comfortable transplanting their lives to one of the largest Arab communities outside the Middle East. But before they can give back, they need long-term assurances.
Unfortunately, the numerous barriers in obtaining permanent refuge in the U.S. leaves many stuck in limbo. Temporary Protected Status (TPS) is a double-edged sword that prohibits those fleeing war from laying down roots and bringing immediate family members to join them, even though it does grant blanket relief from removal.
Despite its benefits, temporary protection provides the U.S. government an easy way out from confronting its humanitarian responsibilities. TPS renewals can create a state of permanent temporariness and do not offer a path to a green card or Legal Permanent Resident (LPR) status – it's a patchwork solution that derails people's chances of becoming full citizens. Non-citizens are generally not permitted to adjust their status within the country unless they have been formally admitted or paroled into the United States; the Department of Homeland Security (DHS) takes the position that a grant of TPS is not an admission or parole.
Read more about the limitations of temporary protection for Syrian refugees here, in an opinion we wrote for The Guardian.