Rebecca Obi, a citizen of Nigeria came to the United States as a visitor in December 2004 along with her son Robert, who was a toddler at the time, and who is 14 years old today and a DACA beneficiary.  She applied for asylum, lost her case, and ended up in removal proceedings.  She has a final order of removal since September of 2011. She has been allowed to remain under order of supervision, due to the fact that her U.S. citizen son, Michael, who is 7 years old is severely autistic and has a club foot which requires periodic surgery as he grows, so that he eventually might be able to walk normally. His next surgery is scheduled for July 2018. Rebecca's husband was deported to Nigeria in July 2015, so she is the only one who supports and cares for her two sons.  Michael attends a special school and his older brother Robert, is a student in junior high.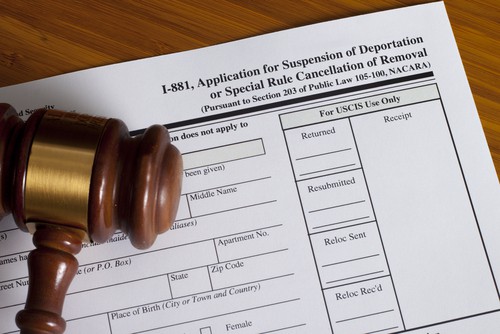 Rebecca has a clean record in this country.  She's a nurse by profession, and was planning to take her licensing exam next February.  At her last order of supervision appointment on November 21st, 2017, she was told to buy a ticket and be ready to leave the United States in January.  She told the ICE officer she could not take her sons with her and they had no one to take care of them here if she was removed. She begged to be allowed to remain on order of supervision until Michael's scheduled surgery next July.  The officer responded by putting a tether on her, ordering her to return to the ICE office by December 7 with an itinerary. She was told that she will have to leave no matter what, and if she will not take her kids with her they will be taken into the custody of child protective services.
Rebecca turned to us to assist her with a request for a temporary stay. We informed her that under current ICE practices, such requests are routinely turned down. Her only chance is to go public with her story, and with the help of individuals and community organizations willing to speak up on her behalf and protest her removal, ICE officials may reconsider their decision to push her out at this time.
We are asking for the help of all persons of good will to help us raise a public outcry to protest ICE's impending removal of Rebecca so she can be allowed to temporarily remain in the United States until her son's planned surgery this coming July.
We wish to thank everyone for any help they can extend to Rebecca and her young sons.