Mr. George Semaan's story, although it ended happily, was one that epitomizes how frustrating navigating immigration law can be. He first entered the United States from Syria with an R-1 visa for nonimmigrant religious workers as a deacon for a Christian church. While his R-1 was still valid, he applied for a green card as a religious worker in 2006. After a year of waiting, he came to our firm in 2007. We assisted in his National Security Entry-Exit Registration (NSEERS) at that time, and attempted to gain an understanding of why his green card application had been pending for so long. In April of 2008, Mr. Semaan was contacted by ICE and was subsequently put in removal proceedings. It is unclear why ICE initiated removal proceedings against Mr. Semaan, as he had a pending adjustment of status application, though his R-1 status expired.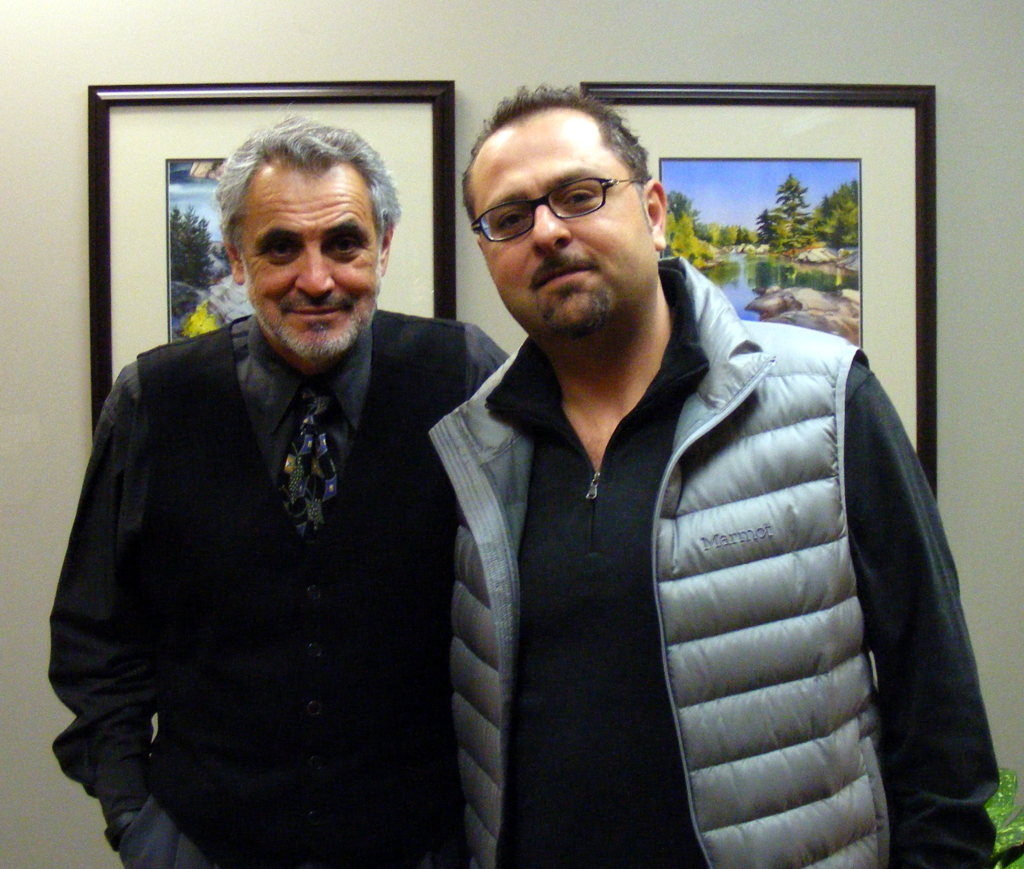 George Mann and Mr. Semaan
Once he was in removal proceedings, Mr Semaan's green card application, as well as the applications of his family members, were put on ice. We struggled for years to get the case adjudicated, but ICE was holding it back, and upon further inquiry, they told us they were running a "name check" but would not provide further details. The "name check" held up adjudication by the Immigration Judge, and stalled the case for nearly two years despite multiple inquiries on our part. Eventually, it was discovered that Mr. Semaan had been under investigation for a number of years without being aware of it. This explained the vague "name check" reason offered by ICE and the repeated rescheduled Individual Hearings. Mr. Semaan had connections within his religious community that ICE deemed unsavory. However, ICE eventually resigned to the fact that there was nothing wrong with Mr. Semaan's activities within his religious community, and agreed to terminate the case against Mr. Semaan in 2013. He received his green card in the summer of 2014, after eight years of unwarranted immigration struggle.