On April 22, 2020, President Trump issued a proclamation suspending immigration to the United States for 60 days. Given the overwhelming amount of information out there, I have put together my own interpretation of the executive order in the context of the other presidential orders and directives, as it pertains to our clients. I believe the most relevant information is as follows.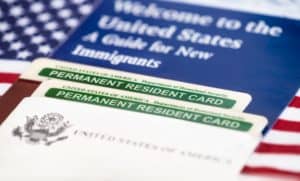 This proclamation is only applicable to IMMIGRANTS through June 22, 2020 (60 days from April 23, 2020), but may be extended. Additional restrictions may be issued for non-immigrants as well within 30 days.
For those in the United States:
You can still change status and adjust to legal permanent resident – so it does not affect one-steps.

If you are here on a non-immigrant visa, you should consider either extending status or adjusting status to legal permanent resident, and not leave the United States, as restrictions for ENTRY of non-immigrants may be issued within 30 days as well and it may be more difficult to come back. It is better to stay than leave and potentially not be able to come back with any visa.   
For those outside the United States: 
If you have a NON-IMMIGRANT visa, you are NOT covered by this proclamation, so theoretically, you could still come, but your travel to the US may be prohibited by previous travel bans due to COVID-19 – see travel bans issued in February and March 2020, prohibiting entry into the US for those individuals coming from certain countries affected by COVID-19, with the exception of United States citizens (USC) and legal permanent residents (LPR). Also keep in mind that consulates do not process routine visa applications, so applying for a non-immigrant visa now may be a long shot, unless some exceptions apply

If you were waiting outside the US and was granted an immigrant visa as of April 23, 2020, you can still come if you have a valid travel document (pp, etc) as of April 23, 2020

If your NVC/consular case is PENDING, you CANNOT come for at least 60 days, unless you fall under one of the exceptions, which include:

spouses and children (under 21) of US citizens (immediate relatives but not parents)

immigrants with employment-based visas as physicians, nurses, etc. and researcher for COVID-19

EB-5 beneficiaries 

those whose admission is in the national interest of the US or is necessary for law enforcement

members of the US military and their spouses and children

Afghani and Iraqi translators/interpreters and their spouses + children

If you want to start the process – I-130 Petition, NVC/consular, you can, because the prohibition is only for 60 days so far, and if it does not get extended, the visa application process will resume and it is better to not have wasted this time.
Examples of situations where a visa cannot be granted due to the proclamation:
If your NVC/consular case is pending and your immigrant visa is based on I-130 petitions filed by LPRs, you cannot get your visa for 60 days, even though the priority date for your petitions is current

If the I-130 petition was filed by a USC son or daughter for their parent, the parent cannot get the visa for 60 days

If the I-130 petition was filed for someone other than a USC spouse or child under 21, the immigrant visa cannot be issued for 60 days 
Please keep in mind that the executive order may affect your differently depending on your specific circumstances.