The new public charge rule published yesterday is, according to USCIS, a way to ensure "that those seeking to come to or remain in the United States do not depend on public resources to meet their needs, but rather, rely on their own capabilities and the resources of their families, sponsors, and private organizations."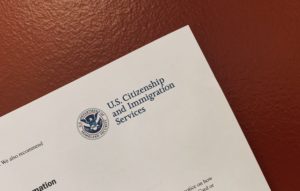 However, most critics believe that this rule will not only make it harder for low-income immigrants to come to the country but could also compel those who are already here to have to choose between forgoing services they need and being forced to leave. In addition, the announcement of the rule has already had a chilling effect on immigrants who rely on government benefits for themselves or their U.S. Citizen children. This regulation will also likely have a substantial impact on how USCIS makes decisions on applications filed by legal immigrants going forward. Yet, just how substantial of an impact it will be, still remains to be seen. Although the rule does not go into effect until October 15, 2019, here are a few things you should know.
The rule (like many before it) might be stopped or delayed beyond the October 15th date by the courts. Multiple counties have already filed lawsuits and states will likely follow. 

If you filed an immigration application before October 15, 2019, the new rule will not apply to you. 

The new public charge rule does not apply to pending adjustment of status applications and any new applications postmarked before October 15, 2019. 

Many immigrants remain eligible for public benefits programs and should be unaffected by this rule. According to USCIS, asylees, refugees, U visa holders, Special Immigrant Juveniles, T visa holders, VAWA applicants, and most permanent residents are not subject to public charge. 

The new public charge rule does not change who is eligible for health and benefit programs. Immigrants who are currently eligible for public benefits will remain eligible. 

Children under 21 and pregnant women will not be penalized under the new public charge rule for using Medicaid/Medi-Cal. (SB 75 Medi-Cal for children in California is unaffected). 

Under the new rule, many government-funded services are still safe to use and do not cause any immigration harm. School-funded programs like free and reduced lunch, emergency Medi-Cal (Medicaid), disaster relief, Head Start and more all remain safe to use.

The use of benefits by family members, such as children, are not counted against the applicant for immigration status.
If you are part of an immigrant family looking to access health and benefit programs, we recommend you speak with an attorney at our firm or another qualified immigration attorney to insure there are no unintended immigration consequences as a result of accessing health and benefits programs. Lastly, remember that the new public charge rule will not take effect until October 15, 2019 unless it is temporarily blocked by incoming lawsuits. If after consulting with us or another immigration attorney, you believe that the new public charge rule will affect you, then it is crucial that you file your application before the October 15th date.