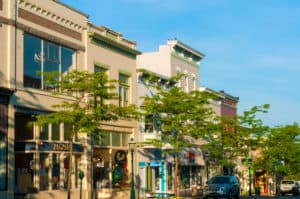 All across the United States and Michigan specifically, immigrants have made important contributions to the business community through fields ranging from food services or industrial in companies ranging from one to hundreds of thousands of employees. Here we take a look at a few immigrant entrepreneurs and business owners who had made an array of modest impacts to their local communities and Michigan economy as a whole. Some of these impacts are smaller, some bigger but each no less meaningful.
Manoj Bhargava
Stage 2 Innovations – Farmington Hills, Michigan
Manoj Bhargava emigrated from Lucknow, India when he was fourteen years old. If his name sounds familiar, it is because Bhargava is the founder of 5-Hour ENERGY, the little energy shots that one can see at any checkout counter across the grocery stores in the United States. However, in the last few years, Bharagava has focused his attention on innovation that can help alleviate poverty and help the environment. In addition, he has pledged to donate 90% of his $4 billion fortune to charity and research. Part of his philanthropy takes form in his fund: Stage 2 Innovations. The investment fund seeks to put 100 million dollars towards innovations that focus on "clean energy, pure water, advanced medical technology, and benefiting mankind,"   
Ali Bazzi and Saad A. Saad
Retea – Sold in stores throughout Metro Detroit
Ali Bazzi, who is the son of Lebanese immigrants, and Saad A. Saad who was born in Lebanon and immigrated in 1999, are cousins who sought to create a business that would help out those in need. So they started Retea in order to help the refugee community. The company's mission is to help change the world through education, that is why they partnered with the non-profit, International Rescue Committee (IRC). With every $10 tea pouch purchased, a refugee child receives ten hours of education.  Already, the company has donated more than 23,780 hours of education. Retea can be found at local grocery stores throughout southeastern Michigan, as well as on their website.
Ojas Akolkar
Tribalfare – Detroit, Michigan
Ojas Akolkar is originally from Mumbai, India. After travelling and living in multiple countries, Akolkar put her roots down in Michigan. She has since opened up an online boutique called Tribalfare. Tribalfare sells beautiful clothing, home decor, and accessories made by artisans across India. Though right now Tribalfare is an online platform,  Akolkar is looking to open a brick and mortar store in 2020. As a true cosmopolitan, Akolkar's business encourages multiculturalism, as Tribalfare's website says "When cultures meet … magic happens!"
Sylvia Nolasco
Pilar's Tamales –  Rivers Ann Arbor, Michigan
Sylvia Nolasco-Rivers fled El Salvador in the 1980s to escape civil war. After the government killed two of her uncles and wounded her other family, Nolasco-River's family made the decision to leave El Salvador. Nolasco-Rivers and her family stayed in Mexico before settling permanently in the United States. Her restaurant, Pilar's Tamales, opened on November 23, 2010 in Ann Arbor, Michigan. Patrons can enjoy El Salvadorian delicacies such as pulled pork tamales, vegan sweet plantain tamalitos, black loroco and cheese pupusas. Pilar's Tamales prides itself on using locally-grown high quality produce in their dishes. Nolasco-Rivers prides herself in being involved in her community at large also caters and has a food cart that she brings to the Ann Arbor Farmers Market and the Homegrown Festival.
Minara Begum and Emily Staugaitis
Bandhu Gardens – Hamtramck, Michigan
Hamtramck is home to a myriad of immigrant communities, one of these being the Bengali community. "Banglatown" in Hamtramck is home to many Bengali-immigrant owned businesses, one of these include Minara Begum's Bandhu Gardens. 'Bandhu' means "friend" in Bengali, and that is exactly what Bandhu Gardens is, a network of immigrant women "growing friendship in (their) neighborhood." This "women's culinary collective" sells vegetables, caters, cooks at pop-up events, and teaches cooking classes. Bandhu Gardens provides a way for these women to establish autonomy through economic freedom.
Sources: