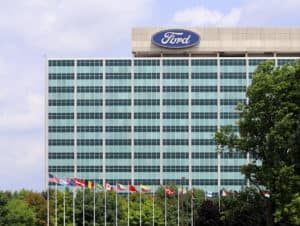 Our collective economy is always an important topic of discussion – which is why it is an appropriate time to shed positive light on the wonderful things that immigrants (and their children) have done, are doing, and will continue to do for our Country. To broaden the scope of just how much immigrants and their children have influenced business in the U.S. (and Michigan in particular), we compiled a list focused on Michigan-based Fortune 500 corporations that are owned by or whose founders immigrated to the United States. Out of the seventeen Fortune 500 Companies located in Michigan, seven were founded by immigrants or children of immigrants. Here, we have identified four.
Masco Corporation headquartered in Livonia, Michigan is a manufacturer of products for the home improvement and new home construction markets. Comprising more than 20 companies, the Masco conglomerate operates nearly 60 manufacturing facilities in the United States and over 20 in other parts of the world. Alex Manoogian, Masco's founder, son of a prosperous Armenian grain wholesaler, was born in Smyrna, Turkey in 1901. He grew up in a family that placed great emphasis on education and enterprise. In his youth, he mastered five languages, developed a lifelong curiosity of the world around him and exhibited a drive to excel. At the age of 19, he came to the United States to escape a life of persecution in Turkey. He arrived at Ellis Island with only two suitcases and $50 in cash. However, with unbounded enthusiasm and a formal education for that time, he was able to make the most of what his new country had to offer.1

Kelly Services headquartered in Troy, Michigan was founded by William Russell Kelly, the son of a great international oil pioneer at the turn of the century. William was born in and lived much of his boyhood on Vancouver Island, British Columbia. After a series of attempts working for other companies in various industries and being turned down for enlistment in the United States Military he found his way working with a management consulting firm. Through his various experiences and use of leveraging connections over the years, William came to Detroit recognizing that the Arsenal of Democracy was ripe for the services he had been planning to offer. Recognizing that loaning out permanent employees was not necessarily a new concept, he began Kelly Services in 1946. Kelly Services today has a revenue of $5.4 billion and employs over 8,000 people at their headquarters and global network of branches. In 2017 alone, the company provided employment to more that 500,000 people2.
Ford Motor Company, headquartered in Dearborn, Michigan was founded/incorporated in 1903 by Henry Ford who was born in Greenfield Township, Michigan. What is not as well known, is that his father, William Ford, who was born in County Cook, Ireland to a family that was originally from Somerset, England. Henry Ford is credited for the development of the automobile assembly line technique of mass production. Today Ford Motor Company produces over 5.5 million automobiles and employs over 213,000 people at approximately 90 manufacturing plants around the World3.
The Dow Chemical Company, which is commonly referred to as Dow, is an American multinational chemical corporation headquartered in Midland, Michigan, and is the predecessor of the merged company DowDuPont. Dow was founded by a Canadian-born American chemical industrialist, Herbert Henry Dow. He was a prolific inventor of chemical processes, compounds, and products, and was a successful businessman. He was born in Belleville Ontario to American parents from Connecticut who were living in Canada, they moved back to the U.S. shortly after Dow was born. There have been many mergers over the companies 121 years but the most recent in 2017 with DuPont to create DowDuPont the world's largest chemical company in terms of sales. With a presence in about 160 countries, it employs about 54,000 people worldwide.4
Sources
"Corporate Profile" (pdf). The Down Chemical Co.