Earlier this month, Democrats celebrated the "blue wave" that took back the House of Representatives. However, for many Americans, the election of some new Democrats is more than just a partisan win – it's a long-awaited representation in a field long dominated by an ever shrinking demographic of the country (i.e. older, white, male and affluent Americans).
Across the nation, the election of over 118 women to Congress signified that the possibility of true equality, equity and representation may be on the horizon. We are privileged to not only have so many brilliant female minds in Congress, but representatives who also showcase the excellence that comes from the immigrant community and what happens when immigrant communities are engaged and galvanized to contribute their voices and support. According to a recent article, immigrants or children of immigrants comprise 12% of our Congressional body. Come January, this percentage will include the United States' first Somali-American, Ilhan Omar, as well as the daughter of Palestinian immigrants, Rashida Tlaib, to the House of Representatives. Their backgrounds being part of a seemingly endless supply of immigrant success stories that this country has produced.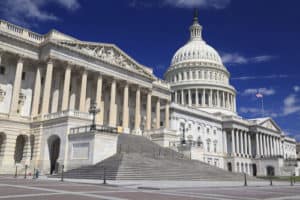 Ilhan Omar (D-MN), born October 4, 1981 in Mogadishu, Somalia, was elected to represent Minnesota's 5th district. She spent four years of her childhood living in a refugee camp in Kenya after she and her family were forced to flee the effects of Somalia's civil war. Ilhan Omar came to the United States in 1995 and became a citizen five years later, in 2000. In 2016, Ilhan became the first Somali-American and Muslim legislator in our country's history. Her early experiences with politics inspired a love for grassroots organizing, and her platform features plans for improving public education, the economy, and environmental policy.
Rashida Tlaib (D-MI) was born and raised in Detroit by Palestinian immigrant parents. In 2008, Rashida became the first Muslim woman to ever serve in the Michigan Legislature. Among other points, her platform pushes for raising minimum wage to $15, debt-free education, protecting the environment, immigration reform and rights, and ensuring medical access and care for all citizens, not simply those who can afford it.  
These new representatives join a roster of other brilliant women in politics who are immigrants or children of immigrants. These include Senator Kamala Harris, possible pick for the 2020 Democratic Presidential nomination and the daughter of Indian and Jamaican immigrants, Rep. Anna Eshoo, daughter of Assyrian and Armenian immigrants, Cuban-born Rep. Ileana Ros-Lehtinen, and bold, Japanese-born Senator Mazie Hirono. Other female representatives elected this cycle, although not the children of immigrants, are the embodiment of diversity that swept the elections. These women include Alexandria Ocasio-Cortez, Deb Haaland, and Ayanna Pressley.
These women are paving the way for broader representation in leadership and in policy making, and many are hoping immigration, the environment, and civil rights policy will benefit from their presence and drive to undo harmful policies enacted by previous congressional bodies. Unfortunately, there are many that look to disparage and humiliate these women, even for simple fact that they can not afford to rent an apartment in Washington, D.C. One hopes that these comments and resentments will subside once the new congress settles in and gets to work.
In the meantime, we are privileged that these women have chosen to dedicate their service to our benefit. We are also hopeful that their brilliance and compassion stemming from their personal immigrant experiences, will help positively shape our country's immigration and policies for the foreseeable future.