Immigration Reform Update
Supporters of immigration reform have been calling for a system overhaul for much of Obama's presidency, and such requests have intensified since the Senate passed such a bill in June 2013. After more than a year of inaction on the part of Congress and wavering from the White House, President Obama is poised to make huge changes through the use of executive action.
Tonight, at 8 pm Eastern time, Obama will announce the details of this plan. Please visit http://www.whitehouse.gov/live for live updates!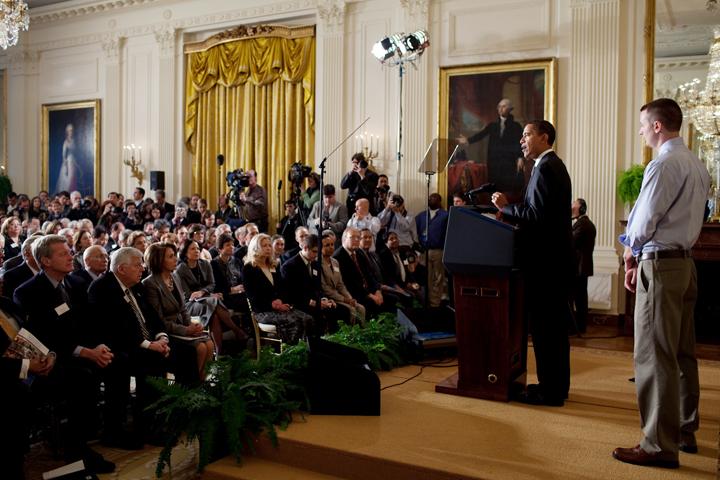 Source: Pete Souza, from http://www.whitehouse.gov/photogallery/White-House-Forum-on-Health-Reform/